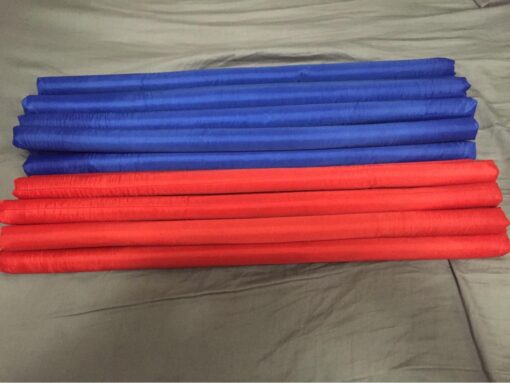 Padded Training Stick
₱499.00
Made out of kevlar-like material.
The knife has a rubber handle for easier grip during sparring sessions.
Approximate length is around 27″ with a diameter of around 1″
Weight of the product is around 100 grams
Report Abuse
Description
Padded training stick for that escrima training session.
The material used is made out of a kevlar-like cover (see images for more details).
Handcrafted in the Philippines.
*PRODUCT MAY CONTAIN WRITING. WILL SHIP AT RANDOM IF NO NOTE IS ATTACHED.
Only logged in customers who have purchased this product may leave a review.