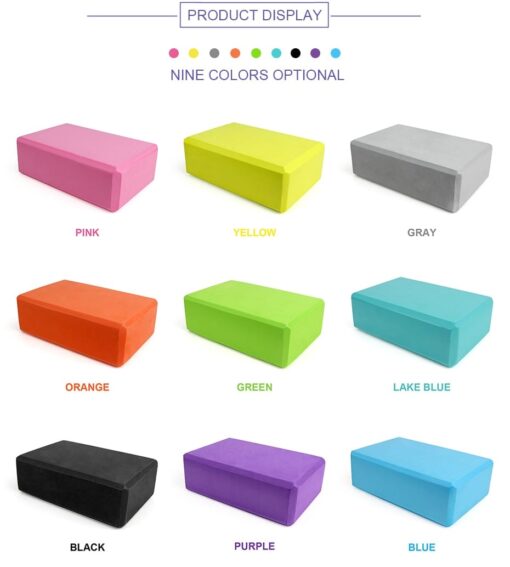 Yoga Block Foam Brick Stretching Aid Gym Pilates Exercise Fitness
₱170.00
Help adjust posture
Assisted stretching to prevent strain
Strengthen body flexibility
Assist the body to achieve some movements
Prevent High-Impact Movements
Correction of the spine
Support different parts of the body.
Color: Black, Green, Orange, Pink
Report Abuse
Description
Features:
(1) EVA Yoga Block Foam Block, an exercise tool for family fitness
(2) Yoga block is an auxiliary tool for beginners and inflexible practitioners.
(3) It can help us to adjust our gestures to accomplish some movements.
(4) Helps to avoid part of the body tension because of your stiffness
(5) This tool will take any part of your body as a stretching aid.
Size: about 23x15x7.5cm (9.1*5.5*2.8in)
Only logged in customers who have purchased this product may leave a review.