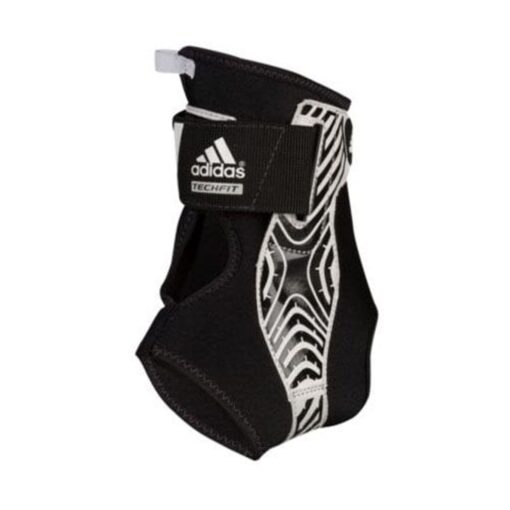 Description
Adidas AdiZero Speedwrap ankle brace are now available at SportsMNL.com!
This is the most popular ankle brace, this ankle brace is what you've been waiting for. Athletes, trainers, and coaches all recommend this ankle brace. The Adidas AdiZero Speedwrap replaces the usual tape used by professional athletes. This is also engineered to be three times stronger than athletic tapes.
Reliable whether you are playing in a high-performance league or a pick up game. The Adidas AdiZero Speedwrap is there to prevent ankle injuries or protect weak or injured ankles from further injury. As the Adidas AdiZero Speedwrap ankle brace features a lateral spare to protect your ankles against rollover. With it's lightweight construction, you won't feel constricted whether it's just the first quarter of the game or in overtime. Adidas AdiZero Speedwrap is not only lightweight, it is also convenient to use. With its top strap with hook-and-loop closure, it seems like you are just wearing your socks. The Adidas AdiZero Speedwrap ankle brace also features anti-slip friction zones to lock down and secure your foot.
The Adidas AdiZero Speedwrap helps fight bacteria and keeps your feet smelling fresh all the time. As the ankle brace is made with odor-resistant fabric that features antimicrobial and moisture-wicking technologies. The ankle is kept secure and protected by the internal TPU chassis.
Sold individually. You may choose either left ankle or right ankle only. But here at SportsMNL.com we offer a discounted rate if you purchase a pair. Our shopping cart will automatically calculate and deduct the discount for you.  This is a perfect gift for your friend, teammate, brother, or even the whole team! Get the best ankle brace in the world and dominate your opponents on the hardwood in no time. Only available here at SportsMNL.com. So what are you all waiting for?
Only logged in customers who have purchased this product may leave a review.