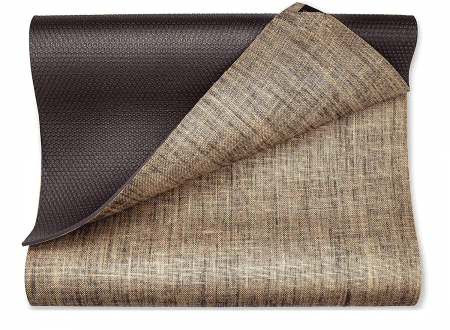 Jute Anti-microbial Yoga Mats 183cm
₱1,400.00
Jute Anti-microbial Yoga Mats
Measurement: 183cm x 61cm x 5mm
Thick enough for cushion and comfort, yet thin enough to feel the floor
Top side : Super-slip resistant jute and (ecologically certified) PVC blend
Bottom side : Dotted underside grips the floor whatever the surface
In stock (can be backordered)
Description
Jute Anti-microbial Yoga Mats
Measurement: 183cm x 61cm x 5mm
Top side : Super-slip resistant jute and (ecologically certified) PVC blend
Bottom side : Dotted underside grips the floor whatever the surface
From beginners to pros, this mat can handle it all.
Perfect for all types of yoga, don't forget to take it with you to Pilates, exercise classes, or your morning meditation.
Eco-friendly Jute Fibres: Jute is a natural vegetable plant that takes only 45 months to grow to maturity, making it a sustainable resource. Jute cleans the air by consuming carbon dioxide, and the leaves are a natural soil conditioner. It's clearly a smart and naturally beautiful choice for a cleaner and safer environment.
Superior Grip: The textured surface on the Yoga mat gives Superior grip and stability while you practice Yoga.
Anti-microbial: Jute has the added bonus of having antimicrobial properties for those extra-sweaty practices
Only logged in customers who have purchased this product may leave a review.